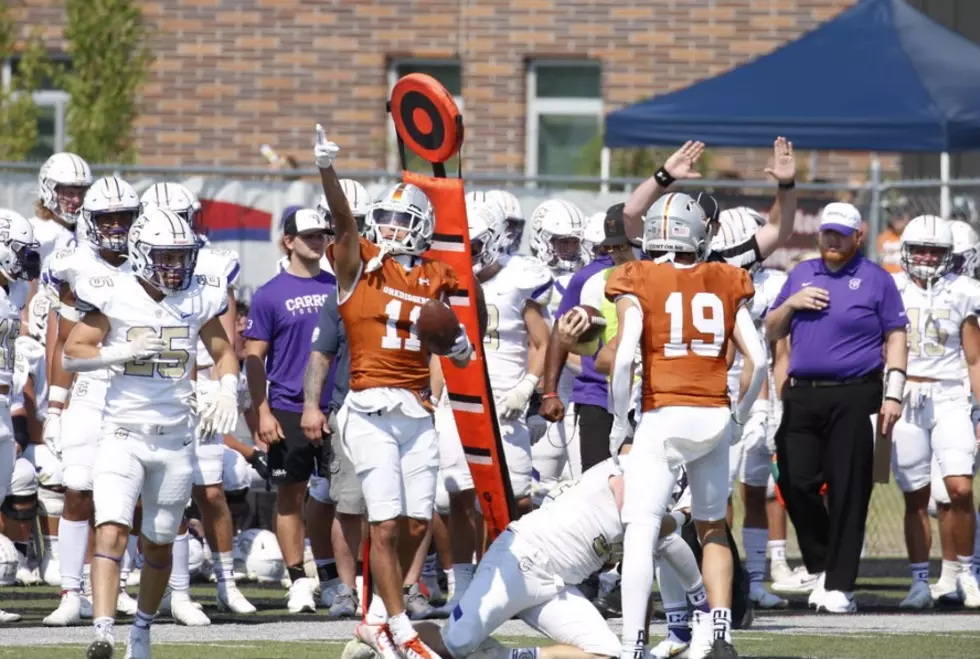 It's time for a Clash in Caldwell
photo JonWick/5518Design
That slug might be a bit much, but you get the idea. It is a big weekend, and a huge game in Caldwell this Saturday for the Orediggers, as they make their way to Idaho to take on the Yotes. Both teams come into the game ranked nationally, the Yotes currently sit in the #9 spot, the Diggs come in as the #19 team in the nation.
This meeting is scarily similar to the last time these two teams met in Caldwell. October 19, 2019. The Yotes were #8 in the country and the Diggs? Well, they were #19. The Diggs went into that game 4-1 and the Yotes? Undefeated at 5-0.
The game was truly a brawl, just a physical affair from start to finish. The game looked to be in hand for the Diggs when Jet Campbell led them on an 11-play drive, that culminated with him diving in for the score late in the ballgame... Unfortunately, the Yotes had a kicker named Kyle Mitchell. Mitchell sealed the game with a 58-yard field goal with no time on the clock for the win.
Back to this year's game.
It is going to be incredibly physical. Both teams pride themselves on their Line play. I talked to coach Kyle Samson about his Offensive front, and how good they have been this year. "They have done a tremendous job, playing together as a unit, not as five guys, one great cohesive unit." Coach went on to say "They take a ton of pride in what they do, they might not have gotten the respect early and they played with a chip on their shoulder".
"This game will come down to turnovers, whoever wins that battle will win this game"
That statement is an absolute fact from Coach Samson. The Diggs are 4-1 on the year, in their 4 wins they have not turned the ball over at all. In their sole loss? Five turnovers to Rocky. Coming into this game it looks like Montana Tech has 5 interceptions and 8 fumble recoveries, (+8 Turnover margin). Colle of Idaho has 5 interceptions and 2 fumble recoveries, with 6 turnovers of their own (+1 Turnover margin)
In a conference that presents such challenges to win on the road, Coach Samson has started his career 5-2 on the road. He attributes that success to his great group of assistant coaches, "These coaches do such a great job of getting the team ready to go, and there is just something about traveling, eating, and spending that time together on the bus, bonds are made."
"The trips and time away are some of the lasting memories you have as a player, and I think we make sure to have fun and enjoy these times"
This is a game where something is going to have to give, Tech and C of I- come in as the top 2 offenses in the conference, both over 400 yards a game. The Digger D is far and away the best defense in the conference at the midway point, only allowing 220 yards a game, the Yotes are second at 246 yards a game.
College of Idaho has won the last 4 meetings between the teams, all of them close and all incredibly physical. This game could come down to a single turnover, a huge completion, or even a 58 yard field goal.
All phots provided by JonWick/5518Designs. Thanks Jon!